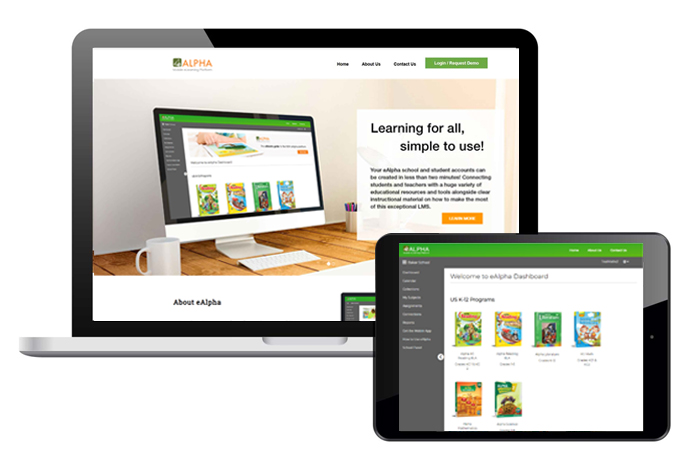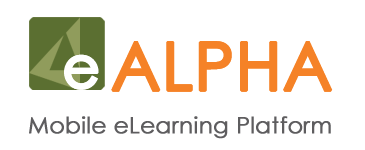 eAlpha connects students and teachers, offering them a collaborative, interactive, and mobile teaming environment that impacts every aspect of education. Features and benefits include:
Easy to use and intuitive eLearning platform.
An engaging classroom environment with inclusion of tools to add and record student response to content, supported by a real-time poll feature.
Ability to connect students and teachers using Windows, Mac OS, Linux, iOS, and Android devices with various screen resolutions.
Ability to import, edit and use the content created in the instructor content creation tool.
Intuitive assignment functionality with full capabilities for reporting and monitoring.

eAlpha Instructor offers a simplified and easy - to - use content creation authoring tool together with the capability to create structured content repositories. instructor enables users to create highly interactive, multiplatform educational content, publish it in its own public or private repository or export it as a SCORM package to use in any SCORM compliant eLearning platform. Features and benefits include:
Easy and intuitive content creation tool for educators Enabling them to build interactive activities without programming.
Content repository platform for governments, schools, and districts with full access to content creation and maintenance tools.
Ability to create multiplatform content accessible from PCs, tablets, and smart phones.
Special tools for creating assessment and classroom response content.
Ability to extend any LMS with content creation platform.
The perfect tool to actualize the concept of personalized learning in every classroom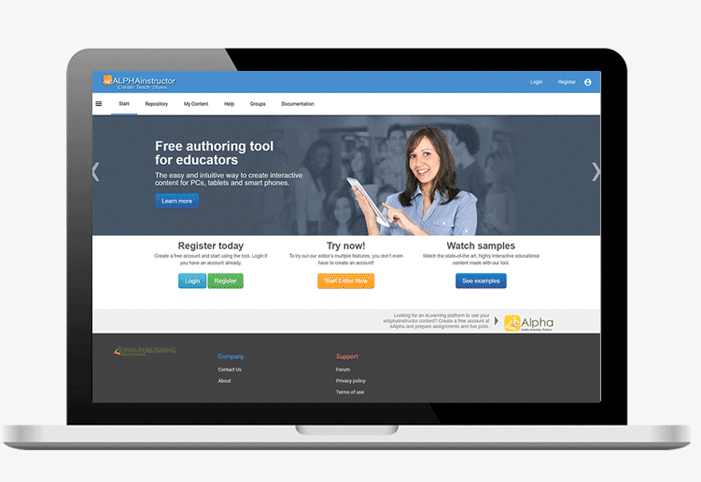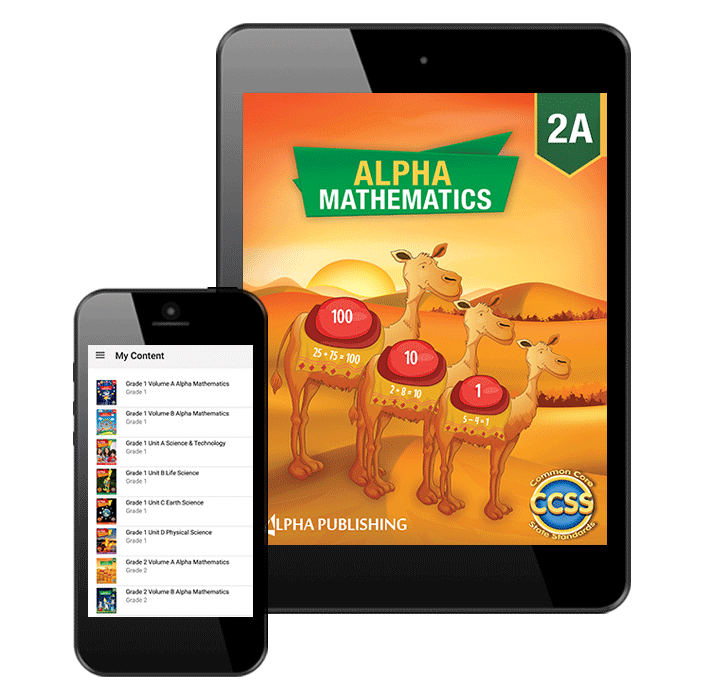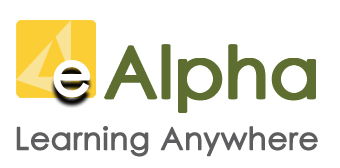 eAlpha is an offline extension to eAlpha eLearning Platform enabling users to work with interactive content on any of their devices in an offline environment. Some of the features and benefits include:
A set of offline applications allowing access to interactive content without Internet connection.
Available for Windows, OSX, iOS and Android.
Offers the on-demand download of individual lessons as well as whole courses and assignments.
A complete synchronization of results produced both online and offline.